Do You Have A Construction Project We Can Help With?
Serving San Diego & Oceanside
While being two of the costliest Home Improvement undertakings, Remodeling your Kitchen and Bathroom are also the two most rewording in term of value on investment and they will continue to satisfy for decades to come when planed and executed properly.
The Kitchen
It is said that when at home people spend most of theyre time in the kitchen or very near the kitchen. The reason for that is quite obvious, eating, family, entertaining, etc. It is also well-known kitchen remodeling is a big undertaking, its one of the most expensive update to a home, and can be very disruptive due to the fact that is a complex and time-consuming process. But in the end, the reword is well worth it. While there are many reasons for one to consider remodeling their kitchen, her are a few that are most common:
Outdated
Theres nothing more unattractive in a home than an outdated kitchen, Its not surprising to see why this would be the most common reason for most people to remodel theyre kitchen, simply put It just does not look good anymore, and believe us weve seen our share. So its understandable since we spend most of the time in the kitchen, why you may be compelled to update. And who doesnt want a new kitchen, right? Call us, and lets get rid of that old thing, and bring it up to date!
Functionality
A great majority of older homes have not been built with the open floor concept in mind, so as a result many kitchens have suffered and tend to be lacking in space and functionality. Home owners now days embrace the open floor concept and is easy to see why. However, if your kitchen is suffering from this very common flaw, we are here to make it more functional and by doing so bringing people and families closer.
Not your style
So you bought that house and really love it but the kitchen not so much. Thats totally understandable weve seen numerous kitchens that just didnt make sense. We also understand people have different taste. But we know you dont have to live with someone elses vision.
If you find yourself in any of this situations we are ready to help, and know that it would bring us great pleasure to build it just like you want it.
The Bathroom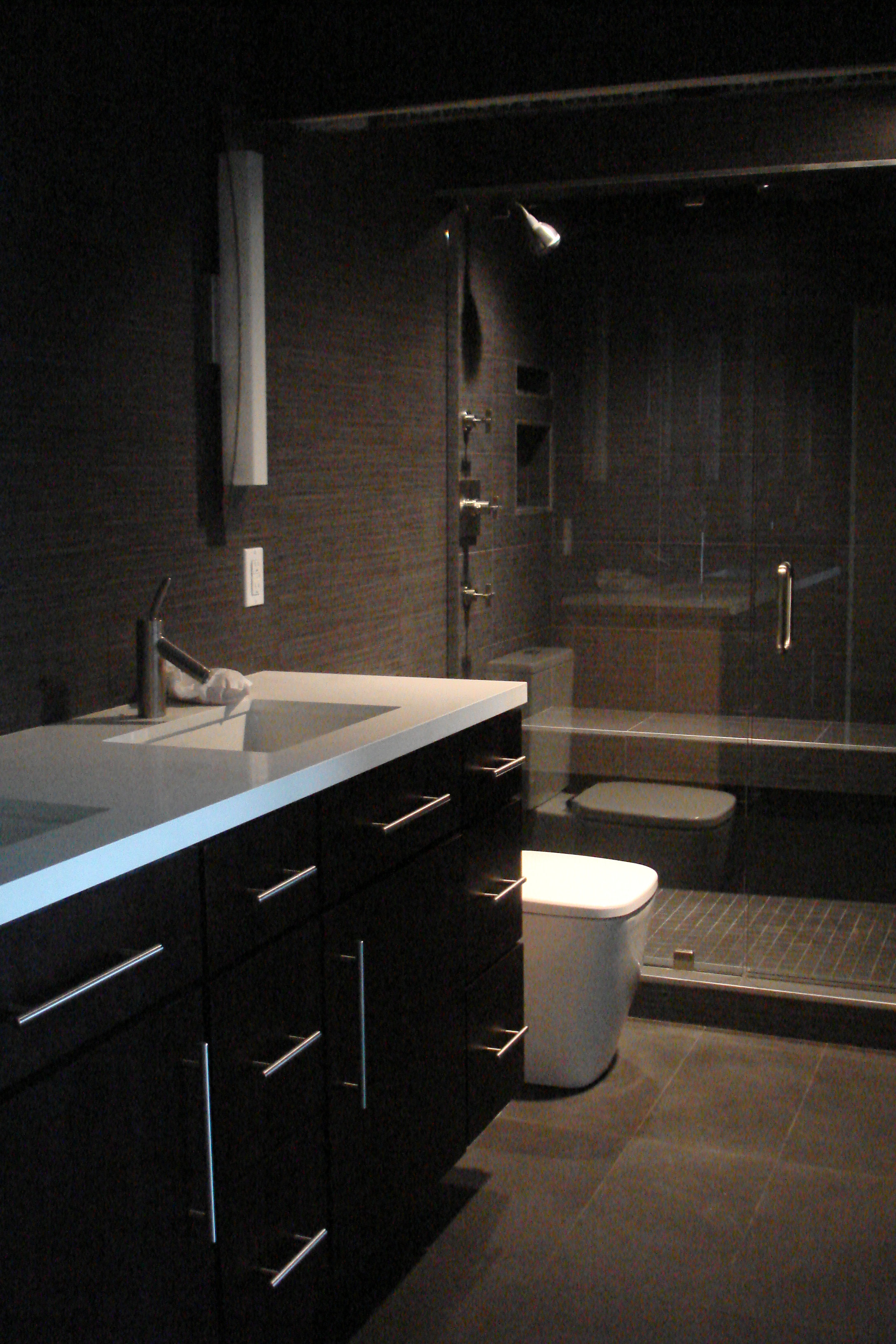 After the kitchen, the bathroom is one of the most crucial areas of the house. It is where one refreshes itself before or after work. It is one of the most vital areas of the house to maintain ones cleanliness and in some cases a retreat for relaxation. It should be comfortable and relaxing and have a good mood for the people who will use it, especially the members of the family.
The bathroom is becoming more of a centerpiece in the home with design trends ranging from the bold and colorful to the simple and elegant. Whether you are looking to refresh existing, extend functionality or add luxury or all for that matter, we can help you come up with unique ideas that will meet your needs and match your style, as well as looking great in your home for years to come.
Is it time for a Bathroom Remodel?
Here are a few current trends and ideas to consider:
Showers
Large showers have been really growing in popularity in the last few years. And it continues taking the place of thelarger , showerstraditional tub and smaller stand-up shower are practical and make better use of the space. When you're planning to remodel your bathroom, you should definitely consider an accessible shower with slip-resistant tiles and a barrier-free entry. And if you wish to add more comfort, safety and function, you should consider adding a rain shower,  handheld shower and corner bench seat.
Tile
The new bathroom trends includes larger uncomplicated tiles as they provide an open feeling to the bathroom area and make the room seem larger.
Low-maintenance quartz
Although these days granite is still a common choice for bathroom counters, low-maintenance quartz composites are gaining popularity rapidly. Because they require very minimal effort to maintain and clean and that is excellent in a wet space, and yes it looks really great.
A Touch of Luxury
While it is quite a bit more than a touch of luxury, the biggest trend in bathroom designs, and one that encompasses various other trends, is the home spa. Bathrooms are no longer stark places used only for basic use. They can be luxurious sanctuaries. They are, in essence, whatever you want them to be. There are a number of trends that make up the home spa, ranging from bathroom size, fixtures, furniture, materials and more.
Small bathrooms
When incorporating small bathroom ideas, it is very important to decorate with lighter colors that makes the room feel brighter and even larger than it really is. Always be liberal in your use of mirrors, as they tend to increase the look and achieve the illusion of a larger room. The type of lighting that you choose will also make the difference between a dark and dreary room and a light and sunny one. If there is no way to add a window or even a skylight to the room, consider your choice of illumination. Incandescent or fluorescent lighting will achieve completely different looks.
Healthy homes and healthy living
"Sustainability" is not just a cool word anymore – homeowners are looking to use low-VOC materials to create an environment free of toxins and harsh chemicals and to improve air quality. More care will be taken during the remodeling process and new builds to ensure that projects are done responsibly, with long-lasting safe materials, to promote the health of residents.
Contact us today to learn more about our services.
Call 619.519.2600
Regardless of the reason for wanting to remodel your kitchen or bathroom. Ultimately whats important is that you know what you want and its time to get it done. But if not exactly sure of the direction, we are here to help in fact it would be a real pleasure. Give us a call and lets begin the process of making that dream a reality. Thank you so much for considering Buildem Inc. for you project.
Call with any questions regarding our services and will get back to you as soon as possible. If you wish, we may also be reached by fully completing the contact form. Please include a brief description and timeline of the project in mind, a number to be reached, submit and will get back to you within 24 hrs. We look forward to hearing from you!
We take your privacy very seriously; your personal information is never shared.